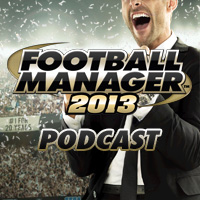 From the people that bring you Football Manager, it's the podcast that keeps one eye on the pitch and the other on the dugout.
Presenter Ankur Desai is joined by SI's PR man Ciaran Brennan, author and football writer Iain Macintosh (of Football Manager Stole my Life fame) and the legendary Arsenal goalkeeper and broadcaster Bob Wilson. That's right, there's no Miles Jacobson… at least not until he dials in from a Eurostar train to answer your 'Ask Miles' questions.
As we have one of the English game's most renowned 'keepers in the house, we look at why it is that so few goalkeepers go on to be managers, while also casting our eye over this season's slow-starting managerial merry-go-round and the challenges presented to the modern manager by social media.
Oh, and we also take some time to mention next week's big event... the launch of Football Manager 2013.
Subscribe to the podcast on iTunes by clicking here or to the RSS feed by clicking here.