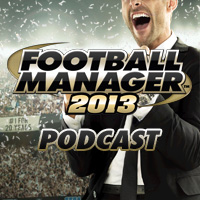 From the people that bring you Football Manager, it's the podcast that keeps one eye on the pitch and the other on the dugout. Even if we say so ourselves, this week's podcast is a 'must listen' for anyone with an interest in how football works, as we take an in-depth look at one of the most contentious roles in the modern game… the Director of Football.
Joining presenter Ankur Desai and FM supremo to talk about this are the most famous exponent of the role in the English game – Damien Comolli – and the Norwegian TV journalist Lars Siversten. Think you know what a Director of Football does? You don't… at least not until you've listed to this.
Subscribe to the podcast on iTunes by clicking here or to the RSS feed by clicking here.