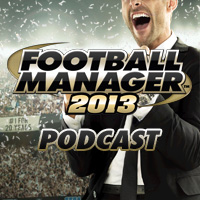 From the people that bring you Football Manager, it's the podcast that keeps one eye on the pitch and the other on the dugout. Presenter Ankur Desai and FM supremo Miles Jacobson team up with a pair of die-hard Gunners, Inbetweeners co-writer Damon Beesley and zonalmarking.net's Michael Cox, to discuss League Cup schizophrenia, Theo Walcott's striking ambition and the slow start to this season's sack race.
We also find out who Jason Batley is and – best of all – Miles reveals the news that FM fans everywhere have been waiting for... the release date for FM13.
Subscribe to the podcast on iTunes by clicking here or to the RSS feed by clicking here.